This is a precise method statement that can help you to assure that brickworks are installed properly and inspected and confirmed in accordance with drawings, specification and good working practice.
Following tools and materials shall be available before start of work.
Brick Hammer
Trowel set
Cement edgers
Brick jointer
Procedure of Brickwork
The average compressive strength when tested shall be 5.2 N/mm2.
The average size of the bricks in a batch should not vary greatly from the average size in the sample of 24 bricks tested.
Familiarize the setting out and dimensioning of brickwork on construction drawings and coordinate them with M&E services and architectural elements.
Check the cement mortar mixed ration as specified in the construction drawing / specification.
Check the setting out of brickworks with reference to the grid lines and columns.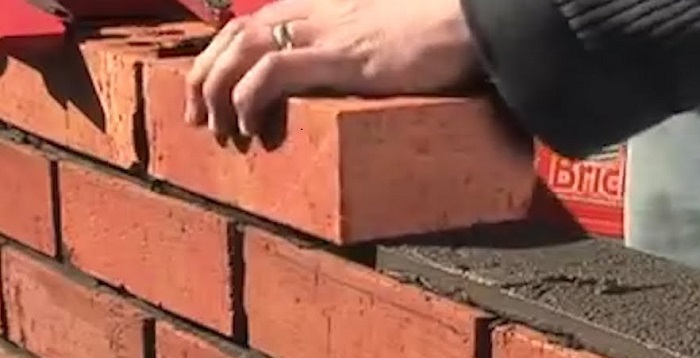 Locate the position of the stiffener (if needed) and cast before brickwork.
Check the installation of Damp Proof Course on the ground floor. Ensure that a layer of bituminous compound is laid on the concrete floor base before laying of the bituminous felt and the 12mm thick base cement mortar.
Check if the exmet wire and the tie rod bedded at every fourth course an d ensure proper lapping of joining exmet wire.
Check the brickwork partition height and ceiling beam height to ensure that they are laid with bricks 100 mm above ceiling level.
Check the consistency of the 12 mm thick cement mortar bedded on bricks to ensure that no four courses to rise more than 300mm in height.
Check if the joint are deeply raked to 19 mm during construction.
Check the stopped end wall, junction wall an intersection wall for proper bonding.
Health & Safety Requirements
Establish a clear access / egress way to allow for the safe movement of brick packs and other materials and equipment around the site.
Material delivery and storage areas should have enough space and lighting to allow for the safe movement of the materials.
Developing and maintaining safe work practices reduces the risk of injury.
Do not manually lifting and handling equipment when and as required.
Always use the suitable tools / equipment for the job.