This technical department procedure describes the requirements on shop drawings prepared by contracting company or by its subcontractors, vendors, or manufacturers to ensure all parties meet the company's requirements in relation to engineering and construction design.
The procedure is applicable for all projects unless otherwise determined by the applicable authority.
Other References & Documents:
Design Coordination
Engineering Drawings
Design Change and Clarification
'As-Built' Documentation
Engineering Document Control
Definitions and Abbreviations
RFQ: Request for Quotation
Shop Drawing Meaning: Working drawings that are required in order to fabricate, install and construct the works, including any necessary detailed design. Examples of shop drawings include but are not necessarily limited to rebar fabrication drawings, steelwork fabrication drawings, installation drawings, coordination drawings, builder's work drawings, pipework fabrication drawings and duct fabrication drawings.
Responsibilities
The following personnel have responsibilities mentioned in this procedure:
Project Engineering Manager
Vendors, manufacturers, subcontractors, specialists, contractors.
Shop Drawing Preparation Procedure
The style, specifications and quantity of Shop Drawings shall be established at the time of Request for Quotation (RFQ) and the requirements for shop drawings shall be clearly stated in any purchase order or sub contract along with their required dates of issue.
All Vendors, Manufacturers and Sub-Contractors shall be made aware that it is a contractual requirement for them to submit shop drawings and working drawings for review and approval prior to the commencement of fabrication and installation works.
Shop drawings shall include bar bending schedules, pipework fabrication, ductwork, drainage schedules etc.
The requirement to pay for the production of shop drawings in advance to enable materials or long lead items to be procured shall be avoided as far as practically possible. If payment for shop drawings is necessary, specific items should be included in the payment schedule and only provide for payment after drawings are approved.
Drawing requirements and title block shall be as per procedure of engineering drawings.
Drawing Preparation Steps
Vendors, Manufacturers and Sub-Contractors shall be required to formulate and implement a Quality Assurance/Quality Control (QA/QC) plan to minimize errors and omissions due to unacceptable engineering and drafting works. If shop drawings are to be produced by main contractor company, the Project QA/QC plan shall include this requirement.
They shall also be required to provide high quality shop drawings, documentation and deliverables that have been checked and are free from errors, omissions, clashes and conflicts prior to issuance.
Before commencement of shop drawings, all parties shall be required to ensure that the information used to produce the drawings is the latest available, i.e. that the latest revision of drawings are used.
Shop Drawing Contents
All shop drawings shall be fully coordinated for all aspects of the works and shall detail all requirements for the installation of the works, adequately detail all interface points, all necessary accessibility for other installations, maintenance access requirements, safety requirements etc. in accordance with design coordination procedure.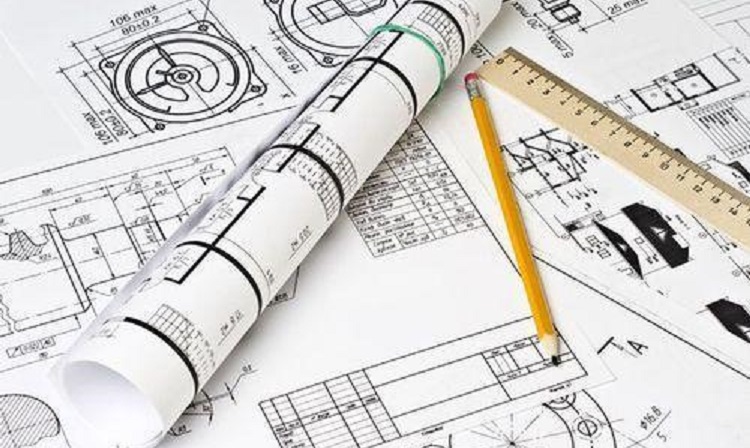 Shop drawings shall include the provision of all necessary section drawings and details required to complete the fabrication, erection, installation, testing and commissioning of the works. Such section drawings and details shall be fully dimensioned and referenced to the structural datums with invert levels etc. for setting out of the works.
All shop drawings shall ensure the best utilization of the space available and ensure that the design provides the optimum solution in terms of installation etc.
Shop drawings must contain complete accurate dimensions on plan layouts, sections and details relative to equipment positioning and installation connections.
Revisions of Shop Drawings
Clarifications on drawing revisions or technical ambiguities / discrepancies shall be addressed using procedure for design Change and Clarification.
All shop drawings shall indicate the reference numbers for the base drawings.
The revision of the base drawings need not be indicated.
Procedure for Engineering Document Control shall be used to ensure controlled approval and distribution of shop drawings.
Drawing Submission and Approval
Each shop drawing should be reviewed and approved before acceptance of the material purchased.
The Project Engineering Manager shall prepare a schedule of shop drawings, as per Engineering Drawing and Document Submission Schedule.
Shop drawing schedule or drawing list is a live document and shall have, as a minimum the following details:
Shop drawing reference number
Shop drawing title
Revision
Name of Vendor/Manufacturer/Subcontractor
Party from whom approval of shop drawing is required
Submission Date to Client/ Consultants for Review
Returned with Comments date
Resubmission date
Shop drawing approved date
Shop Drawing Issued for Construction' date
As-Built Drawing Procedure
All "As Built" drawings and technical documents for works undertaken by Vendors, Manufacturers, Sub-Contractors, Specialists and Contractors shall be submitted for review and filing.
Appropriate internal reviews shall also be undertaken for shop drawings produced.
As-Built documentation procedure outlines the requirements for 'as-built' drawings.
The quality and format of the submission of 'as-built' drawings shall be in accordance with procedure of engineering drawings.
Relevant Records
Request for Quotation (RFQ)
Engineering Drawing and Document Submission Schedule
Drawing List / Drawing Log