This civil work method statement shall address the requirements of project site operations applicable for the supply and placing of structural and nonstructural concrete pouring on the construction work project.
Following this method of statement will ensure that concrete works activity will be expedite in an efficient and safe manner in accordance with all relevant contract documents, (Specification and Drawing) and international accepted methods, utilizing proven methods and procedures, as detailed herein.
Method of statement is also for submittal to consultant/client for approval of materials and the final concrete pouring work.
This Method Statement will, if deemed necessary, be revised as and when required to accommodate circumstantial requirements that cannot be foreseen at this stage of project.
The scope of this civil work method of statement is to cover concrete works activity which includes:
rebars supply and installation,
concrete supply and placement,
Pouring of cast in situ concrete in the project shall be in accordance with contract requirements and approved project specification, project safety procedure and approved issued for construction drawings.
Reference Documents & Standards
EN 206-1 Concrete specification, performance, production and conformity.
EN 12620 –Aggregates for Concrete
ENV 13670 Execution of Concrete Structures
ACI 347 Guide to Formwork for Concrete
ACI 305.1 Specification for Hot Weather Concreting
Following tools and equipment's are necessary for this activity.
Concrete Mixing and Transport equipment
Ready Mix Concrete Batching Plant
Transport Mixer
Concrete Pump
 Hoses / Concrete shoots
Concrete buckets
Air Compressor
Survey Equipment
Level
Total Station  ( Surveying instrument for checking the levels & distances )
Masonry Accessories
Wheel Barrows
Concrete Vibrators
Site Roles & Responsibilities
Project Director / Project Manager have responsibilities for overall project activities including quality and safety measures.
Project Engineer / Construction Manager (Civil): In charge shall be responsible for coordination and supervision of construction works (activities) and construction groups, ensuring that work is done as per project specification and approved drawings, and all safety measures are implemented, of site construction and report to construction manager civil.
Site Engineer / Site General Foreman: Shall be supervising closely that activities designated to them ensuring that all instruction are followed strictly adhered to, this may involve providing alternative access routes for moving Traffic with Traffic Signs if necessary are in place prior to commencing the work, safety procedures of the project are strictly followed.
Site engineer shall be responsible for the following:
To ensure construction is carried out to the required Project Specifications and drawing as well as in accordance with the approved ITP's and QCP's and to this method statement.
To ensure that the surveyor has completed setting out with reference points complying with the approved for construction drawings.
Ensure that all parties who are required to make any kind of test / inspection are suitably informed as to the overall program of the works and daily inspection testing requirements.
Ensure checking and performing the concreting as per the Specification.
The QC Engineer or his designee (QCI) shall be responsible for the following:
Review all relevant documentation and test reports issued by parties involved (SE, ITL Laboratory, Surveyor and QC Inspectors) and submit records to consultant.
Ensure that all discipline activities that require to be inspected in the concreting operation has been inspected and approved.
Organized and allocate inspection works to the Quality Control Inspectors (Civil).
To issue NCR's when and where required and to check that the construction department provides timely appropriate corrective and preventive action.
Quality control inspector shall be responsible for:
Sign off and obtain signatures from the Consultant on the forms and verifying documents as required.
Accompany the Consultant Supervision representative if required, to carry out inspections and release of hold points
Identifying and reporting to the QA/QC manager any non conformances
Keeping a daily log of all the inspection request submitted by the site engineer.
Carry out statistical analysis of the inspection and test result to improve quality control operation on site, to verify testing compliance and to advise the SE of the results.
Filling and compiling controlled copies of all test reports under the supervision and instructions of the QC Engineer.
The testing laboratory shall be responsible for:
Sampling and conducting field testing according to the instruction of the consultant and QC Manager and in accordance with the Specifications.
The ITL ( Independent Testing Laboratory ) to ensure that the required numbers of samples are taken from concrete works for the evaluation of quality and durability of concrete works.
The Laboratory technician / Engineer shall be responsible to test all concrete aggregates constituent for quality ensuring it complies with specifications requirements and abide with the frequency stipulated in the specification.
Ensure that all tests required specified for fresh concrete production is completed.
Issuing, reviewing / interpreting all laboratory test result report in timely manner, submitting it to QC department keeping records in laboratory for consultant Reference.
Compilation and filling all laboratory Test Forms / RFI for Certification submitting all records to QC department.
Scaffolding Supervisor: To ensure that all scaffolding system has been erected accordingly to safety and requirements.
Safety Inspector: To ensure all safety precautions has been taken into consideration before commencing the concrete works.
All equipment should be inspected by inspector and should have entry pass before working on site.
All heavy equipment operators such as excavators cranes, forklift etc. should have third party license.
Sequence of Concrete Pouring Method
Excavation and Backfilling
All the areas where excavation is required, the surveyor will give the information to the excavation foreman to start the excavation to the levels indicated in the issued for construction IFC drawings.
After the excavation is completed, the surveyor will check the final grade of the excavation and the grade will be adjusted accordingly.
Compaction shall be completed and shall be tested by an inspection company ( Independent third Party laboratory ).
Slight trimming will be carried out when and where required before the placing of polyethylene plastic sheet.
Concrete blinding will be carried out where indicated in IFC Drawings.
Polyethylene plastic thickness to comply with the project specifications.
Cast in situ elements shall be constructed in accordance with IFC drawings and inline with project specification.
MEP and Civil insert will be in place.
Surveyor shall mark the location of structural member ( foundation, wall, Column, etc.) as per approved drawings.
Excavation shall be carried out up to bottom level of blinding, leveled, sprayed with water, compacted and tested as per relevant project specification and approved drawings.
Erect formwork for blinding with concrete mix class C12/15.
Allow the concrete blinding to be hardened and cured as per relevant specification.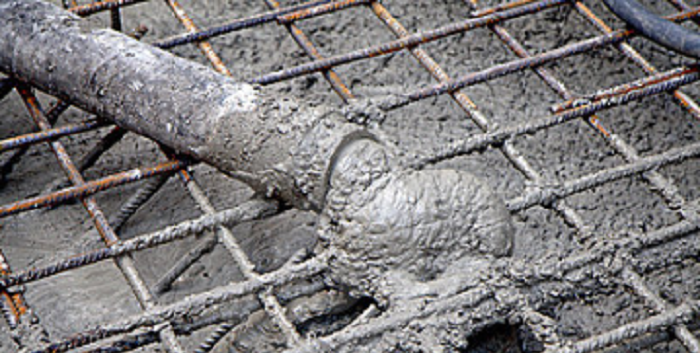 Apply approved protective coating / Damp proofing or water proofing membrane on top of blinding as per specification and approved drawings.
In specific condition and coordination with consultant when concrete workability is not meeting prevailing placement condition, re tempering of concrete with admixture shall be carried out.
On specific areas where rate of concrete placement is to be very slow dry mix concrete will be delivered to site. Water and Concrete admixture meeting concrete mix design requirements will be mixed on small batches using small site Mixers, the same site mixers will be used for Cement plaster.
Where construction joints detailed on the drawing, width of concrete element warrant establishment of construction / expansion joints, or concrete placement to be stopped due to an avoidable circumstances on site, Construction joints shall be made, Concrete surfaces will be roughened cleaned to establish a good joint between old and new fresh concrete, QC inspection, Consultant approval is required before concrete placement continue in concrete member.
On water retaining Concrete Structure and detailed on issued for Construction Drawings, approved water stops will be used as required by the project specifications.
On concrete slabs and where detailed on drawing, Expansion / Construction joints will be established, the joint will be sealed with approved flexible materials.
Cleaning of Starter Bars shall be carried out following concrete placement completed in preparation for the next concrete pouring.
Formwork   
Concrete placement will not commence before Engineer Approval of Formwork and Rebar Installation.
The design and construction of formwork shall take account of safety and of the surface finish required. The formwork will be sufficiently rigid and tight to prevent loss of grout or mortar from the fresh concrete and stand concrete Vibration (Excreted Hydrostatic Pressure) without Movements. Form work and its supports to maintain the correct position and to maintain correct shape and profile.
The formwork for foundation, beam connection, column neck and manholes etc. will be made of either traditional formwork (plywood and timber and supported by tie rod and steel support ) or DOKA system which a combination of DOKA wooden beams, plywood and DOKA steel supports system with tie rod.
Molds and formwork shall be prepared according to the IFC drawing.
Formwork will be placed and aligned fixed to the required dimensions as detailed in issued for construction drawings by the carpentry crew.
Formwork shall be rigid / sturdy and fixed in such a way to retain the structure members dimensions.
QC Inspector will check the formwork installation and safety officer to ensure safety of the work.
Before placing the steel reinforcement, an approved form release agent will be applied to the internal face of the formwork.
For columns, walls shutter will not be closed before QC and consultant
Steel Reinforcement
Grade of Steel will be as follows:
B500B  for 20mm and larger diameter
B500C for 16mm and smaller diameter
Based on the issued bar bending schedule, steel cutting and bending will be carried out either in site fabrication shop / supplier steel fabrication work shop delivered to site and assembled on site as per approved IFC drawings.
Reinforcement will be placed above ground not in touch of soil, either using wooden blanks or concrete base to comply with project specification and international accepted procedures.
Upon the arrival of steel rebar to site fabrication shop, the rebar fabrication crew will cut and bend rebar in accordance with project specification and IFC drawings.
The rebar will be transferred to site by pick up or trailer and tagged.
Before placing the fabricated rebar inside the formwork or mold, the formwork shall be clean, blown out by air with air compressor and coated with approved releasing agent.
Rebar will be placed according to the project specifications and IFC drawings.
Rebar will be assembled either inside or outside the concrete member, outside assembly steel will be placed by a crane to avoid any disturbance to the water proofing materials / or polyethylene plastic sheet. Additionally, when leveling concrete is provided, rebar mats can be assembled in the place.
Reinforcement support shall be properly assembled at site: non metallic or plastic concrete spacer shall be used to maintain the cover as required by the specifications.
Embedded Metals, Anchor bolts:
All embedded materials items for civil. Mechanical or electrical activities shall be placed / inspected by QC inspectors ensuring materials comply with specifications.
All embedded items shall be unpainted unless noted otherwise, and free of deleterious materials, such as dirt, grease, and heavy scale.
Anchor bolts and other embedded items shall be positioned and secured within the tolerances shown on the drawings, in accordance with ENV 13670 and as required by this specification.
All embedded elements to comply with the project specification and fabricated in accordance with IFC drawings.
The embedded metals and anchor bolts will be installed in accordance with IFC drawings.
The QC inspector shall check formwork, rebar steel, embedded metal and anchor bolts prior to concrete placement.
Section / Site Engineer will submit Request for inspection to QC inspector prior to start site delivery of concrete.
After the concrete has hardened sufficiently, the exposed portion of anchor bolt shall be cleaned of all concrete and the threads chased. Threads shall then be carefully coated with grease and the washers and nuts installed.
Stage 1: Concrete Placement
 Project Engineer / Section Engineer shall ensure Concrete Grade / Class is approved by consultant / clients, the following concrete grades shall be used:
All cast in place concrete ————C30/37
Precast Members———————-C40/50
Blinding concrete———————–C12/15
Concrete————————–C20/25
The QC inspector ensures that mix Design Proportions / Batch weight available in batching plant.
Ready mix concrete supplier is aware of project specification requirements for concrete temperature and slump.
Formwork installed to true lines and levels.
Reinforcement as per approved drawings and bar bending.
Embedded elements, inserts, box outs chases, chamfers, water bars etc. as per approved drawings.
Surveyor marks the concrete top level on the shutter as per approved drawings.
Formworks is clean from inside using compressor and magnetic bars used to remove pieces of binding wires.
Sub- Contractors QC (civil) and company / contractor QCI ( civil) shall inspect each member prior to pouring of concrete.
Structural member is released by QC and consultant.
Concrete pouring schedule submitted to batching plant.
Stage 2: Concrete Placement
Concrete shall be placed at each individual pour location dependent on access and pour configuration either by;
Direct discharge
Crane and skip
Concrete pump
Chute
The exact method / procedure for placing concrete shall be decided depending accessibility of structural member on site.
All necessary laboratory tools for fresh concrete quality testing shall be available on site prior to pouring of concrete ( cube molds / cylinder mold, slump cone, thermometer etc.) and third party laboratory technician is available at site or Concrete site station ( checking temperature, slump air content and fresh concrete density and samples taken as per specifications ). Then transit mixer releases to specified concrete location.
Place the approved mix concrete into layers 450 mm per layer maximum using one of the above methods.
Preparation forms, reinforcement, joints and mixing conveying.
Concrete shall not be dropped from a height exceeding 1.8 meters.
Expansion / contraction joints shall be provided as per IFC drawings.
If the air temperature is less than 30 deg C concrete shall be placed within 90 minutes of the introduction of the mixing water to the cement and aggregates, or cement to aggregates. If the air temperature is greater than 30 deg C mixing time shall be reduced and concrete placed within 60 minutes except when a suitable set retarding mixture is used and slump requirements can be met. The maximum time between batching and placing shall not exceed 120 minutes in all cases.
Specific measures taken for minimum dimension of any casting is .80 meter or more.
Where Kicker is used it shall be at least 70 mm high and carefully constructed.
In case of concrete pouring in high temperature, comply with ACI standard 305.1 for hot weather concrete.
The minimum concrete cover maintained as detailed in specification.
75mm for all concrete poured against soil.
50mm for all foundation concrete poured against forms.
40mm for all other concrete exposed to soil but poured against forms.
40mm for all exterior concrete.
40mm to principle reinforcement of interior beams and columns.
35mm for interior slabs and walls.
50mm for columns, beams and walls and other exposed member of Maritime Structures.
Stage 3: Concrete Compaction
Full compaction of the concrete shall be achieved throughout the entire depth of the layer using mechanical vibrators.
Vibration of concrete shall be thoroughly worked against the formwork and around the reinforcement: successive layers shall be thoroughly bonded together during vibration.
Ensure Reinforcement or form is not disturbed.
Compaction of concrete shall be carried out by mechanical or electrical vibrators to expel all air bubbles formed during the mixing and casting.
Immersion vibrators shall be withdrawn slowly to prevent the formation of voids.
Care shall be taken to avoid over vibration which can cause segregation, surface laitance or leakage through formwork.